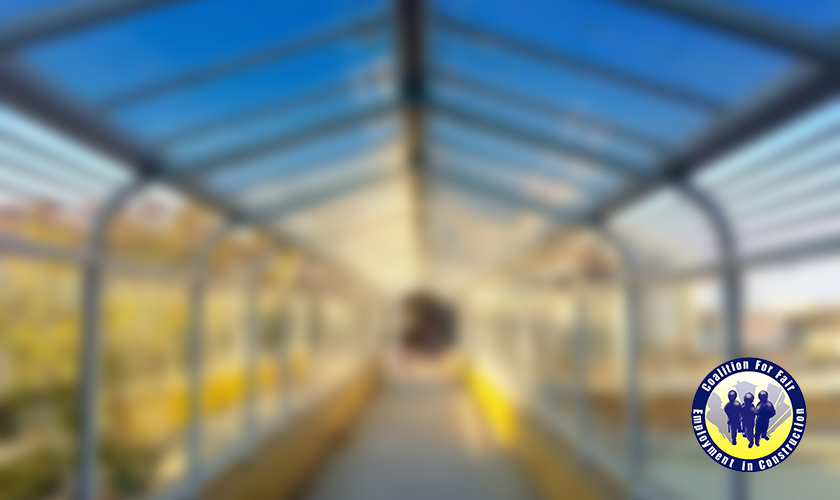 Napa County Begins Negotiations for Its First Project Labor Agreement Mandate on a Construction Contract
---
On July 12, the Napa County Board of Supervisors fulfilled a vision sought for at least six years by the Napa-Solano County Building and Construction Trades Council. The board voted 5-0 to begin negotiations for a Project Labor Agreement (PLA) on a jail project.
In December 2015, while discussing "local hire" (often used as a pretense for PLAs), Napa County County Supervisor Mark Luce raised the issue of PLAs and how they might help facilitate the goal of increased "local hire." As a result of this meeting, County staff was asked to conduct a ($90,000+) review of the local labor market to see if there is even a need for a "local hire" requirement. Staff hired Craft Consulting Group to conduct the study.
In its final report to the board, Craft Consulting Group provided an analysis of the local labor market but did not include one key component: the breakdown of union vs. non-union firms in the county. Obviously this information is critical to determining the impact a PLA may have on County bids.
Nevertheless, the staff report to the board made it clear that a PLA does not in fact increase "local hire." Why? Because it is illegal to require contractors to hire people from one area over another, and therefore PLAs cannot impose such a requirement. All PLAs do is include vague language that sets goals when it comes to hiring "local."
As suspected, the Napa County Board of Supervisors ignored the staff's report and bowed to the demands of union lobbyists for a Project Labor Agreement. Project Labor Agreements are not about logic: they are about politics.