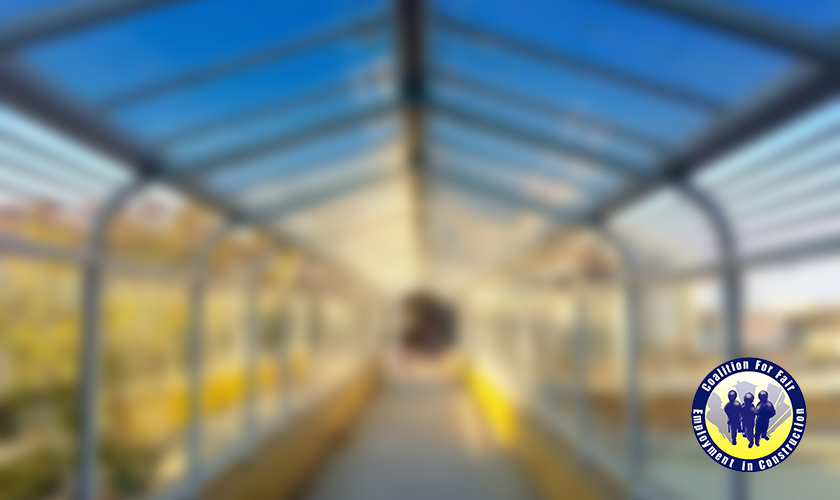 Stockton Has Its Bankruptcy Exit Plan in Place – Time for Project Labor Agreement!
---
The City of Stockton filed a petition for chapter 9 bankruptcy relief on June 28, 2012, and the petition was accepted on April 1, 2013. Its bankruptcy Plan of Adjustment (bankruptcy exit plan) became effective on February 25, 2015.
That means there's taxpayer money to give to construction trade unions. On July 26, 2016, the Stockton City Council will vote on requiring construction companies to sign a Project Labor Agreement on city contracts. To hide the identity of the union deal, the city is calling it a "Community Workforce Training Agreement."
According to the staff report, "The attached Agreement (Attachment A) is a project labor agreement (PLA) that generally provides for union recognition and the use of union hiring halls for City public works projects with a contracted valued at $1 million or more." The staff report also notes that "The Agreement was sponsored by the San Joaquin Building and Construction Trades Council."
It's the most foolish decision by the Stockton City Council since the secret $1 million Neil Diamond concert.
Stockton's Path to Bankruptcy and the Secretive $1 Million Neil Diamond Show
ITEM 15.1
16-2896 CONSIDER IMPLEMENTATION OF A COMMUNITY WORKFORCE TRAINING AGREEMENT FOR THE CITY OF STOCKTON
RECOMMENDATION OF THE LEGISLATION/ENVIRONMENTAL COMMITTEE
It is recommended that the Council consider the revised Community Workforce Training Agreement (Agreement).

Attachment B – CWTA Agreement Redlined

Attachment C – CWTA Agreement – Additional Staff Recommended Edits